VAT Refund | VAT Registration
Our tax accountants provide bespoke advice for VAT Registration, VAT Returns and VAT Compliance, helping small business make informed decisions about their VAT Liability.

Get Professional Help for Your Business
vat returns | vat refunds
GET YOUR VAT RETURNS
RIGHT BY TAX ACCOUNTANT
If you are establishing your startup or already have a well established small business, we can advise if you need to enrol for VAT Returns. As Tax Accountants, we will continue to observe your circumstances so that if VAT Registration becomes mandatory, we can deal with all of the documentation for you. On the other hand, we will keep track of your factors and get in touch with you if we are convinced you are suitable and would benefit from de-registering from VAT. 
We can get ready your VAT Returns using your accounting reports, or we can handle both the bookkeeping and the VAT return for you. At the same time, we will make every attempt to check that you claim the maximum amount of VAT possible, especially on debatable items such as mixed-use expenses and motor operating costs. Naturally, late VAT registration, mistakes, late VAT Returns, and late VAT Payments can all lead to penalty charges and very likely interest. Because of this, trusting us with your VAT registration, VAt Returns, VAT Refunds, and VAT deadlines not only provides a secure feeling but also facilitate you to avoid throwing away your hard-earned money on charges and interest.
Let us take care of your bsuiness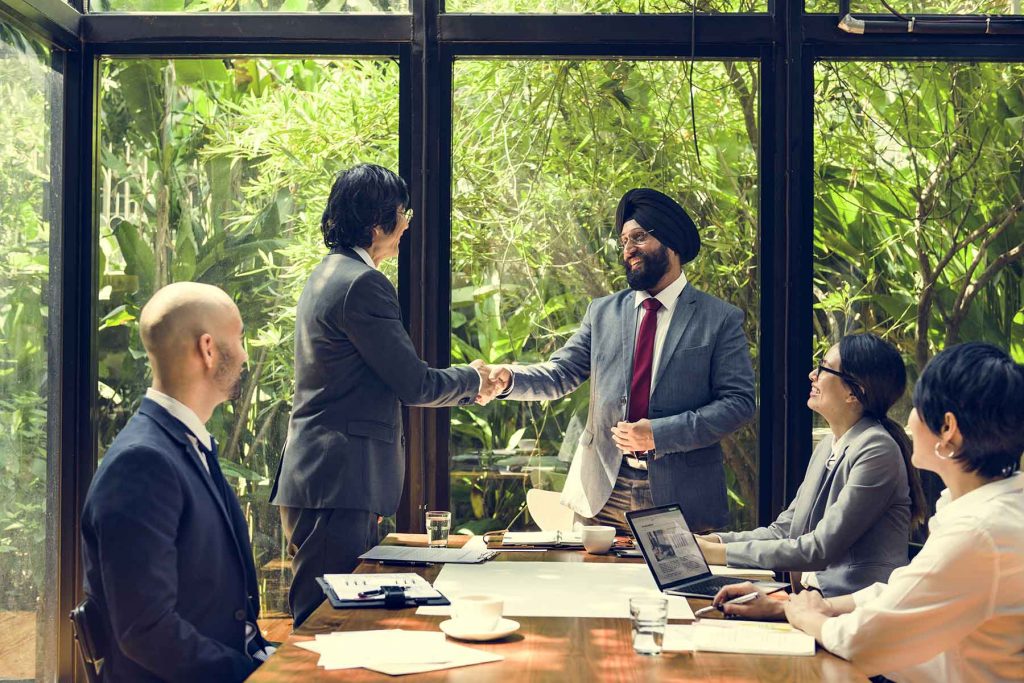 We Are Professional Accountants, Tax Advisors and Business Consultants
Our team consists of highly qualified accountants, Ex HMRC Tax Inspectors and industry known business consultants
Choose the best VAT Accountants
If you are self-employed or have a small business, let our team of best tax accountants take care of your accounting and tax compliance 
We Are Here To Help You With Any Questions You May Have
As a small business, you must register for VAT within 30 days if the total VAT taxable turnover for the last 12 months is more than £85,000. The time limit of 30 days starts from the end of the month when your sales have passed the threshold. You can also apply for Voluntary VAT Registration if it's needed for the business.
Honestly speaking, it is not about the benefit, but it is about compliance and follow HMRC guidelines. If your business is under the threshold, you are not required to register VAT. You will not charge your customers VAT, and you will be unable to reclaim any VAT you have paid for your business goods. You can only reclaim VAT if you are registered, but you will also pay VAT on your sales.
It is dependent on your sector and the type of business you are in. Standard VAT Registration is straightforward, you can register for a flat rate scheme, and there are guidelines to follow. Specialist Margin Scheme and rules for some specialist sectors like car dealers, construction and jewellery are very complicated.
As a business, you can claim back VAT on any goods or services you have bought in the course of business. You can not reclaim VAT back for a business if you are not Registered. However, if you are an overseas visitor and have bought goods for personal use or gifts, you can apply for a VAT refund at the airport when leaving the UK.
Yes, you can claim back VAT on business costs subject to rules. Vat on capital goods like equipment can be claimed within four years before the date of VAT registration. VAT on services can be claimed within six months of registration. You should have well-defined documents, such as VAT invoices, and contain the total amount of VAT you are claiming back in your first VAT Returns.
HMRC has published guidance for VAT, and there are notices for each scheme. This guidance will help you to understand how VAT works and how you need to do your VAT Returns. But if you are looking for specialist advice, you may need to call our VAT accountants.
It's impossible to praise Tax Accountants too highly! They aren't sales driven and deliver a professional quality service. They offer a tailored and bespoke service that matches individual needs. 100% would recommend them.
Tax Accountants called me shortly after I had set up a company just as I was looking for an account. They asked a few questions and my intentions and they explained about tax planning saving me the time of blindly fishing around in the dark.
Fantastic service, my highly specific needs were listened to and understood, and I was put in contact with a relevant specialist. Couldn't have asked for any better. I would recommend to anyone looking for fast and reliable service.
Amazing service and FREE Advice !!! What an amazing setup. Thank you very much for your help guys and I look forward to working alongside you in the future. Special thanks to Mr. Malik as he was the only one that I needed to talk to to get everything set up. Thank you again
Grants 1, 2, and 3 from the Self-Employment Income Support Scheme (SEISS) are reported as income on the 2020/21 tax return, regardless of the accounting
Read More »