Your success is our success.
You can have financial freedom, and you can be boss of your own. We will help you in building your own practice. As an accountant, you will be providing services to the general public and small business and encash the opportunity that awaits you.
YOU HAVE GOT WHAT IT TAKES
WE ARE LOOKING FOR
QUALIFIED ACCOUNTANTS
We are looking for accountants and tax advisors who hold qualifications such as ACA, ACCA, CTA, AAT, ATT, IFA, CIMA, or trained in accounting practice. Accountants who are not qualified must demonstrate higher management experience. We are very selective to award our franchise. Our interview is extensive and will encompass technical information and business acumen. We look for accountants and professionals who are well organised, adaptable and proactive. We expect our franchisee to demonstrate a high level of standards and uphold the integrity of the accounting practice industry. A successful franchisee will be able to swiftly adapt to ever-changing obstacles an accounting practice will face daily. A positive attitude and the eagerness to overcome these challenges are necessary forward-thinking. CALL US TO DISCUSS THE OPPORTUNITY.
It's impossible to praise Tax Accountants too highly! They aren't sales driven and deliver a professional quality service. They offer a tailored and bespoke service that matches individual needs. 100% would recommend them.
Tax Accountants called me shortly after I had set up a company just as I was looking for an account. They asked a few questions and my intentions and they explained about tax planning saving me the time of blindly fishing around in the dark.
Fantastic service, my highly specific needs were listened to and understood, and I was put in contact with a relevant specialist. Couldn't have asked for any better. I would recommend to anyone looking for fast and reliable service.
Amazing service and FREE Advice !!! What an amazing setup. Thank you very much for your help guys and I look forward to working alongside you in the future. Special thanks to Mr. Malik as he was the only one that I needed to talk to to get everything set up. Thank you again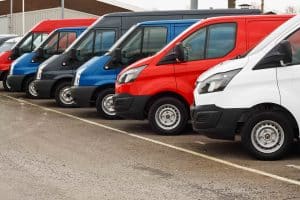 Employer-provided vans offer a valuable benefit to employees, allowing convenient transportation for work purposes. But when does personal use of a company van trigger taxable